Hello, I powered a LiDAR Hokuyo UST-10LX using the connectors P504 (12 V aux) and P506 (GND) of the master control board of my Magni robot, to perform the power supply with 12 V of LiDAR.
It worked correctly for a while, however, during a robot startup I noticed that the LiDAR sensor did not turn on, and when measuring the voltage between connectors P504 and P506 I did not get any voltage output. I disconnected the LiDAR from the board and the LiDAR is working correctly. However, the output voltage between the connectors is still 0 V, even though there is no connection.
Is there any way to fix the 12 V output? Is there a voltage regulator that can be replaced?
The 5 V output (5 V aux) generated by the P505 connector is still working.
In the photo you can see the LED that indicates the 12 V auxiliary off.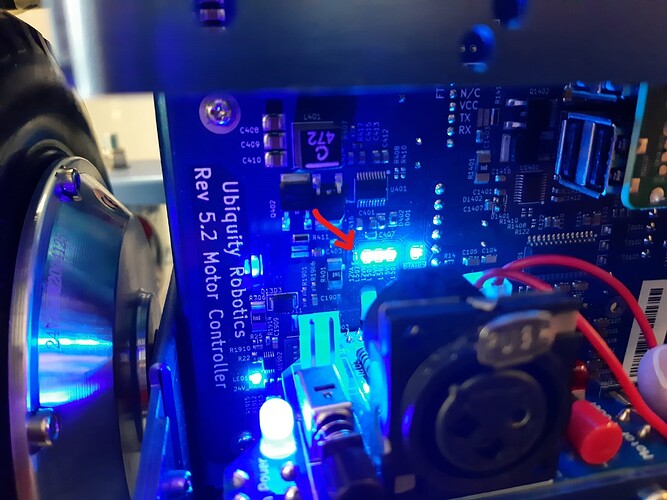 Thank you.